Asbestos Survey at a Hospital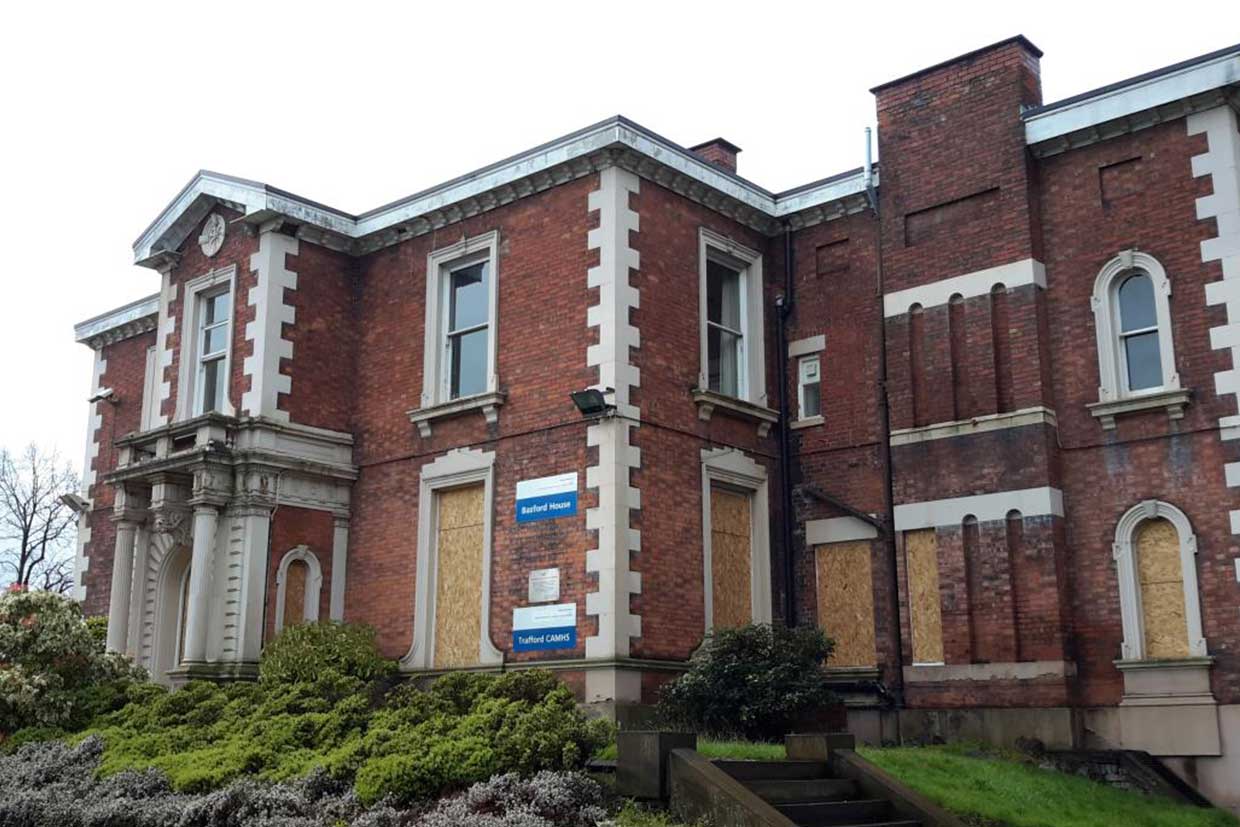 EnviroSolution were contacted to undertake a survey to The Stretford Memorial Hospital in Manchester. It joined the National Health Service in 1948. The building was converted for use as a geriatric hospital in October 1985. Stretford Memorial Hospital closed 8 years ago in 2015. After its closure, the site became a target for vandals and squatters. In May 2021, a developer submitted proposals for the restoration of the building to the trust.
The Building itself is in a dilapidated and dangerous state, problems include severe mould, rotting ceilings and floorboards. Access was limited to the first floor of the original building as the stairs were rotted through. The rooms on the Ground floor are weak and prone to collapse. There are also pigeon's carcasses throughout the building.
The Survey was conducted in full PPE due to the conditions, and a second person was made available for safety reasons. We accessed the majority of the site, and areas not originally identified. The report has provided information to assist with the demolition tendering and has provided accessibility information to assist the client.
The Survey will give an indication of the condition and what ACM (Asbestos Containing Materials) were found upon inspection. There was a previous report that could not be relied upon as significant damage had been caused to the premises since.