Emergency advice on the impact of a sinkhole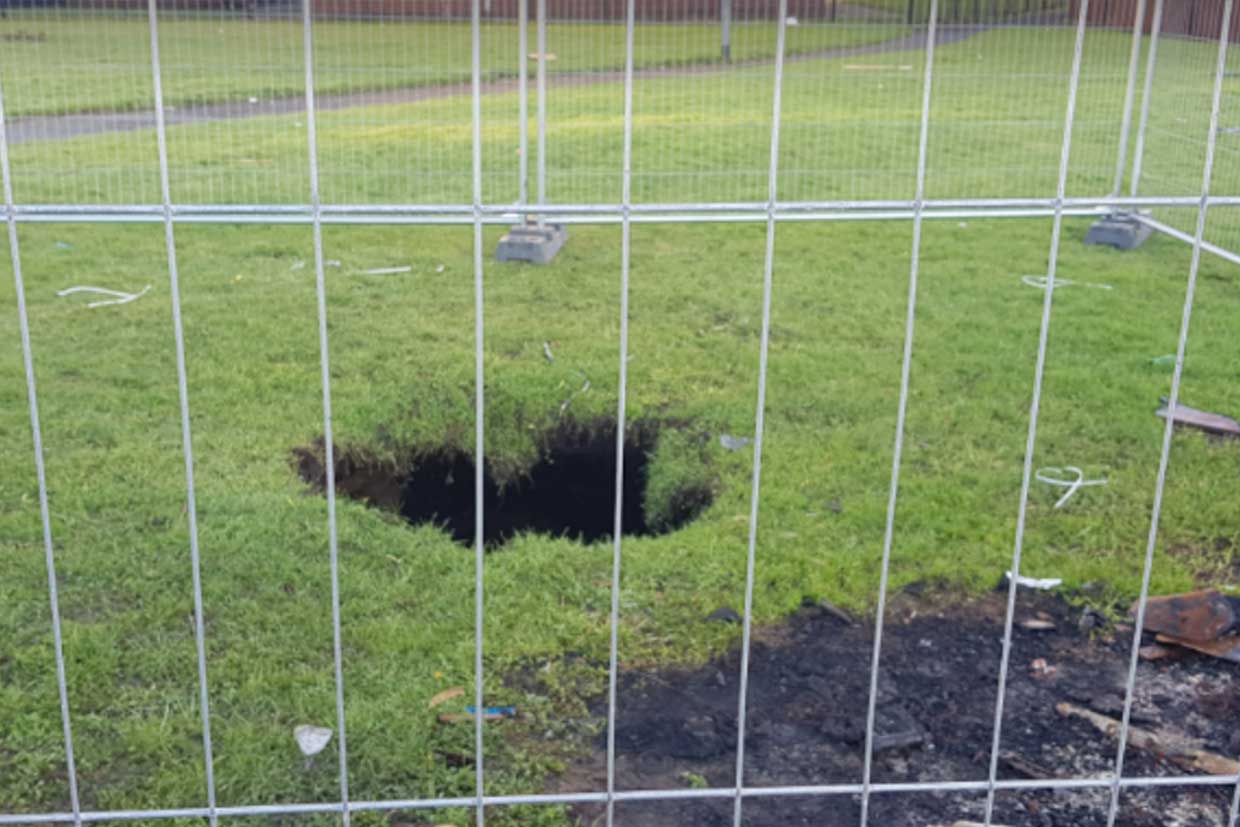 EnviroSolution consultants were contacted by Manchester City Council to provide emergency advice on the impact of a sinkhole on the surrounding built environment and an investigation into the cause.
Following a report of a sinkhole to the Council , which was relayed to us, an urgent desktop study was completed overnight, and a site visit completed by a geotechnical engineer and engineering geologist the next morning, to undertake an asses sment of the sinkhole on the surrounding areas.
The desktop study demonstrated that the sinkhole was in a colliery area, and although the zone of influence of know workings wasn't likely to have an immediate effect on the surrounding buildings, it was recommended for further investigation to the Coal Authority.
Within 18 hours of commission, EnviroSolution had attended the site, made safe the area immediately surrounding the sinkhole from the public and ide ntified the likely cause. This information was referred immediately to the Coal Authority and the relayed to Manchester City Council.