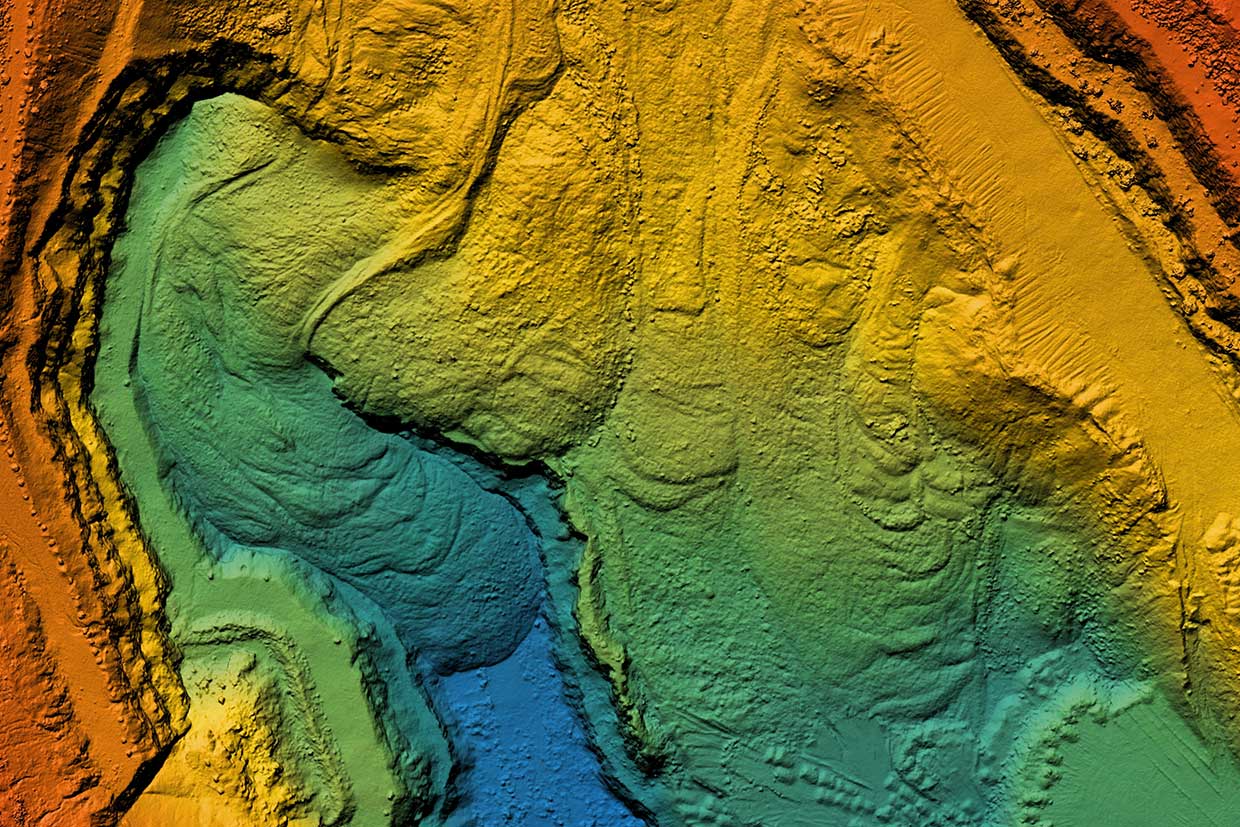 EnviroSolution can undertake a comprehensive Topography (Topo) survey gathering spatial data relating to the site and its natural and man-made features, providing clients with accurate and comprehensive data crucial for land development projects. The Topo usually is undertaken on a point by point basis (normally using GPS) and is based on the national Ordnance Survey grid and datum information. Topo points are able to be used for Ground Modelling and Visualisations as they are usually positioned in three dimensions. Our skilled and experienced surveyors use the very latest technology to deliver precise and quick surveys, enabling clients to make informed decisions about their projects, whilst ensuring that site time and costs are kept to a minimum. By choosing EnviroSolution, clients benefit from our commitment to excellence, reducing time and cost, and our attention to detail. Our multidisciplinary team ensures a holistic understanding of the land, allowing clients to make informed decisions about site development.
We use AutoCAD to produce detailed plans of the built and natural environment relative to land coordinates, an existing datum or an OS grid. We include information such as levels, contours, site features, GPS and cross-sections. As with all of our projects, we are adaptable to each client request and can deliver our completed drawing files in .pdf, .dwg and/or hard copy formats.
Our Services include:
Contour Mapping
3D Modelling
3D Laser Scanning
Boundary Surveys
GPR Ground Penetrating Radar
Level survey
Road survey
Volume survey
Pipeline survey
River survey
Constraints Survey
Land & Buildings
3D Models
3D Laser Scanning
3D Revit Model
Accurate Measured Viewpoints
Boundary Surveys
Measured Building Surveys
Mobile Mapping
Topographic Survey
UAV (Drone) Surveys
Site Engineering
3D Ground Modelling and Volumetrics
As Built Survey
Deformation and Movement Monitoring
Machine Control
Setting Out for Construction
Underground Services
PAS 128 Underground Utility Detection Survey
Topographic Survey
To undertake topography services, EnviroSolution requires access to the site, relevant property and planning documents and correspondence, and any specific project requirements. Additionally, knowledge of the proposed land use and project goals is valuable for tailoring the survey to meet the client's objectives. We are always happy to have a chat over the phone or via email if you do not have all of the above.